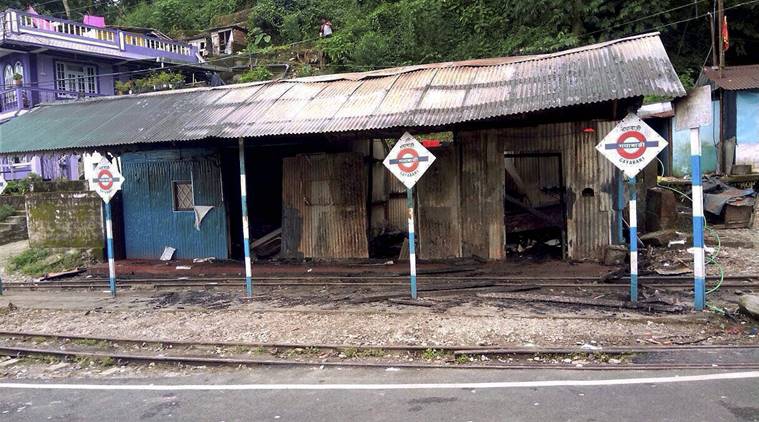 Amitava Banerjee, oneindia.com, July 29, 2017, Darjeeling: Amid the Indo-China standoff in Sikkim and the political upheaval in Darjeeling, the United States Consul General, Kolkata, was in Siliguri on Thursday on a single day tour.
Craig L. Hall, the US Consul General, Kolkata, held an hour long meeting with Rabindra Nath Ghosh, Minister in charge of North Bengal Development Department, Government of West Bengal at Uttarkanya, the mini Secretariat located in Fulbari in the Jalpaiguri district on Thursday.
When questioned on his visit to Siliguri, Consul General Hall stated "I am based in Kolkata so it is good to have a chance to come to Siliguri and see firsthand what's happening here. "
Consul General Hall stated that he was on "information gathering mode," in Siliguri. "We will take back what we have learned about Siliguri and communicate that to American business and Government policy makers to help them understand better what are the opportunities here," added the Consul General.
Apprising Minister Ghosh of US support to India, Hall stated "The US very much supports India's efforts and efforts of the Government of West Bengal to develop the economy of this part of the country as part of a larger plan to expand regional connectivity with the North East and neighboring countries. US is looking for ways to be supportive of that because we think it will be in US' interest, India's interest and the regions interest to see India's influence economically and socially expand in the region. "
Incidentally Siliguri which is an important part of the SIliguri corridor is of immense strategic importance. The Siliguri corridor or Chicken's neck is 200 km long and 60 km wide strip of land connecting North East states with the rest of India. Through this corridor runs the rail road network to the North East. There is the presence of 3 vital military formations in the North East near the Chinese border namely Dibrugarh in Upper Assam; Tawang in Arunachal Pradesh and Dimapur in Nagaland. The Siliguri corridor also provides important logistic support to Sikkim.
On being questioned by media persons regarding his meeting with the Consul General, Minister Ghosh stated "We discussed tea, tourism, railway and flight connectivity to this region. The Consul General asked me about the borders we share with Bangladesh along with Nepal and Bhutan borders that are open. He asked me whether we feel that China and Nepal are causing any disturbance in this region. I apprised him that Nepal Maoists are causing the unrest in Darjeeling. The Consul General seems to be having lots of information regarding this."