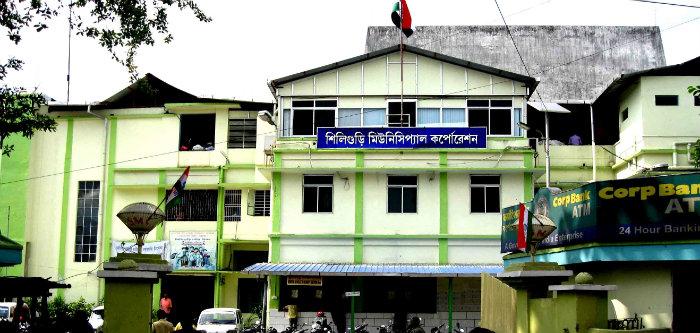 TT, Siliguri: Trinamul leaders at the Siliguri Municipal Corporation said on Monday that the north Bengal development department and the Siliguri Jalpaiguri Development Authority would spend funds to repair roads in the town.
"All major roads in Siliguri are maintained by the state PWD or the SJDA. But other roads in all 47 wards of the SMC are to be taken care of by the civic body. However, most of the SMC roads are in worst conditions and dotted with potholes. There are even stretches where there is hardly any metal cover," said Ranjan Sarkar, the leader of opposition at the Left-run SMC. "It is disappointing that so far, no step has been taken by the civic board to initiate the repairs. Minor accidents occur every day."
Sarkar said a few weeks back, north Bengal development minister Rabindranath Ghosh and SJDA chairman Sourav Chakraborty had announced that they would allot around Rs 30 crore for infrastructure development of Siliguri. The decision was taken after Trinamul councillors approached them and alleged that the civic body was not taking up road repairs.
"A major portion of the funds would be used to repair the roads. It is due to the civic body's failure that the state departments and agencies have to step in," said Krishna Pal, a senior Trinamul councillor.
Rambhajan Mahato, the deputy mayor of SMC, said: "We have already chalked out a plan to carry out the road repairs. But what we lack is adequate funds. A proposal of around Rs 15 crores has been sent to the state municipal affairs department last week. We are waiting for the funds."
Since 2015, when the Left came to power at the SMC, the mayor and the Left councillors have time and again blamed the state for not allotting funds under different schemes. The plan to allot funds to repair the SMC roads is yet another attempt by Trinamul to show that the civic body, led by Siliguri MLA and CPM leader Asok Bhattacharya, could not provide basic services.