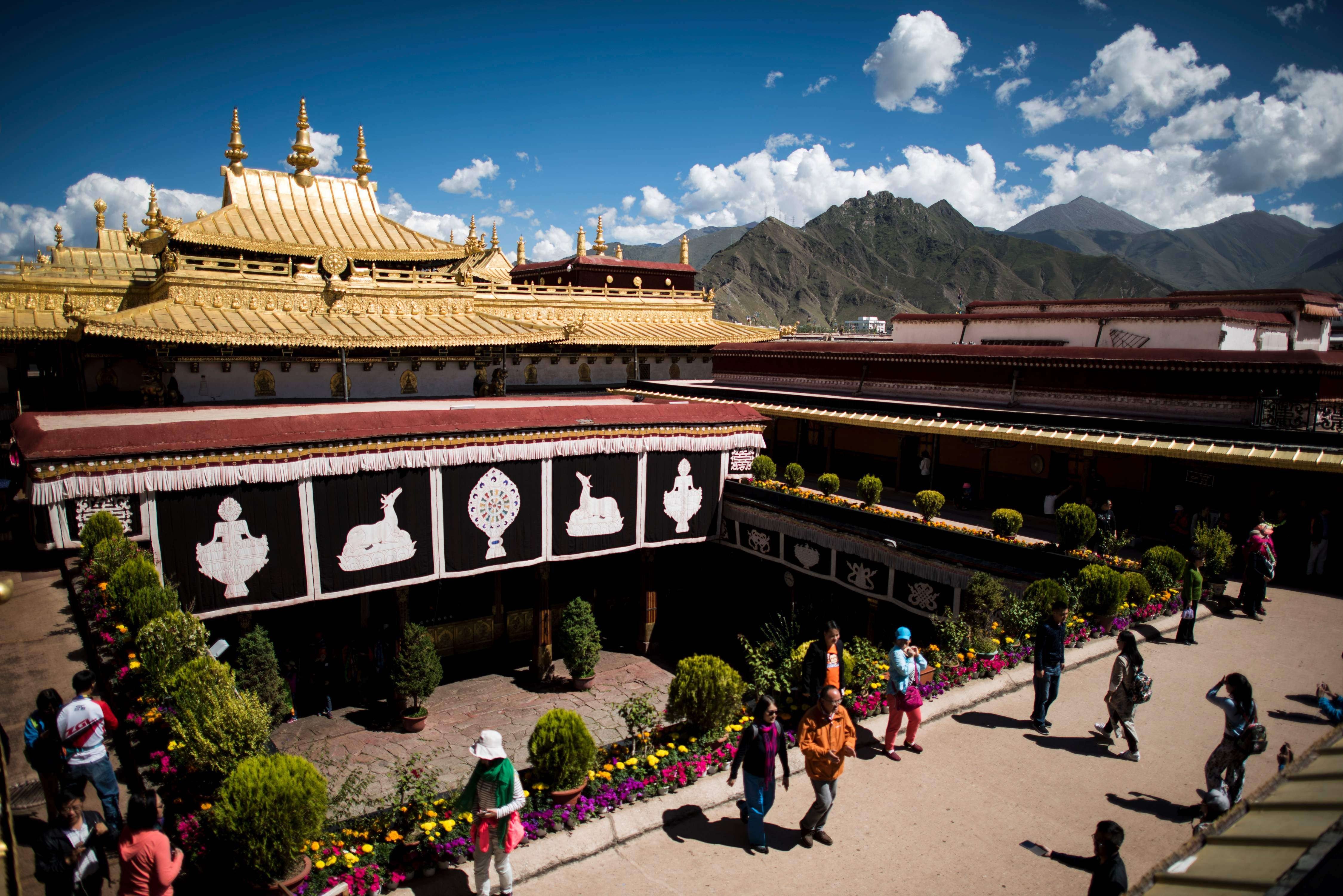 Deep Gazmer | TNN | Darjeeling: It has taken four months of meticulous work to complete restoration of the over-100-year-old Mag Dhog Buddhist monastery in Darjeeling that was damaged in the 2011 earthquake.
The monastery under the Yolmo community is at Aloobari, around 2.5km from Chowrasta, and is run by Yolmowa Buddhist Association (YBA). With pine trees above and tea gardens below, it is ideal for meditation and prayer.
The monastery was founded by head priest Sangay Lama, who was from Helambu (land of the Yolmos) in Nepal. Its construction coincided with the beginning of World War I in 1914. It was thus named Mag Dhog (warding off the war) and was dedicated to world peace.
However, the monastery suffered during the 1934, 1986 and 2011 quakes. Several 19th-century manuscripts and idols too were damaged in 2011. That is when Intach (Indian National Trust for Art and Cultural Heritage) stepped in.
A team of restorers under Intach has been on campus since March. "The monastery has several items of spiritual value from 19th century," said G M Kapur, convener (West Bengal and Calcutta) Intach.
In Phase I, Intach has restored manuscripts such as Gyetongba, which is written in gold, and Kagyur (tripitika), which are Buddha's oral teachings. About 156 other manuscripts, 21 wooden masks, 137 wooden plaques and four mud idols have also been restored since March. "In Phase II, we will restore thankas, murals, musical instruments and other relics," Kapur said.
Nayantara Palchoudhuri, co-convener of Intach (Bengal), said it would be difficult to find experts to restore the interior murals.
"The monastery has changed a lot in the five years since I first came here. The murals on the inside are herbal-painted with intricacy and are over 100 years old. It will be quite a task to restore them as they depict life and afterlife," she said. Special cabinets have been made to avert wear and tear using chemical fumigation. "Restoration ended four months back but we will visit annually to see how things are preserved," Palchoudhuri said. Head monk Phurba Thinley said: "We are thankful to Intach for its support."