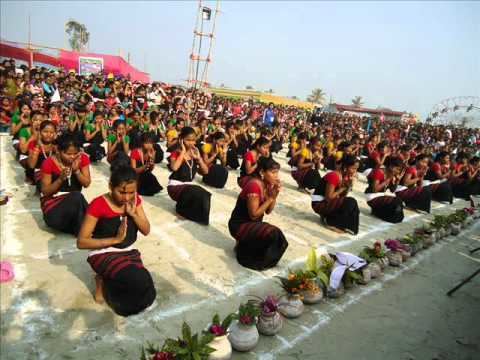 EOI, NAXALBARI, 28 May 2018: West Bengal government in association with United Nations Educational, Scientific and Cultural Organisation (UNESCO) will now preserve the culture of vanishing tribe Dhimal that is nestled is the clusters of Naxalbari villages since long.
Dhimal residents languishing since long due to lack of proper attention of government have now only a population of 1000 people.
Department of MSME&T in association of UNESCO has developed 10 Rural Craft Hubs and in process of developing 15 Rural Crafts & Cultural Hubs.
Three days workshop was organised at Ketugapur under Naxalbari block concluded on Monday where the Dhimal tribes were aware about preservation of their culture and tradition.
Nirmalay Roy, Ram Tamang and others who were in the team from banglanatak.com and Khadi Gram Udyog aware Dhimal residents during the three days workshop.
Garjan Mallick, secretary of Dhimal Community Existence Preservation & Welfare society said, "During three days workshop hundreds of people from our community learnt about preservation of our culture. We also were informed about making our young generation well aware about the culture and tradition."