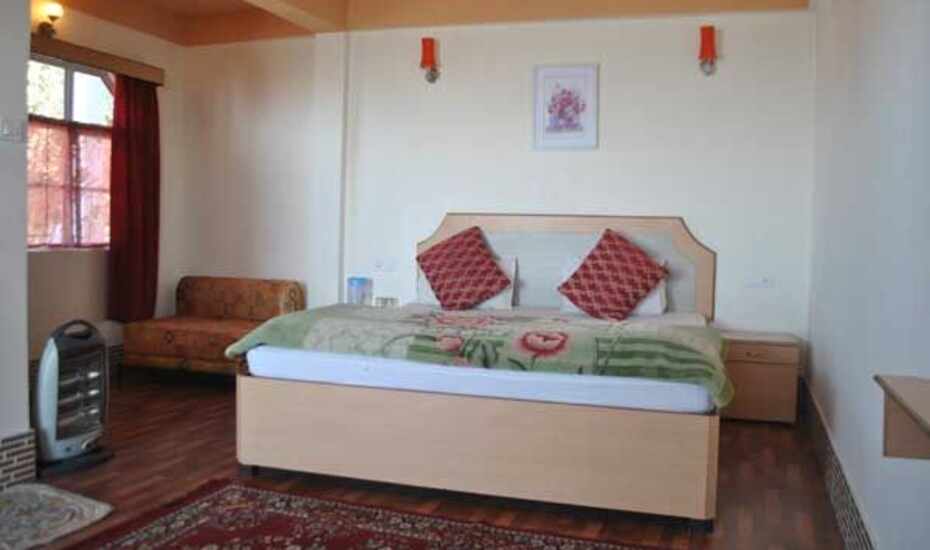 Deep Gazmer | TNN | May 27, 2018, Darjeeling: An elderly couple from Kolkata, regular visitors to the Hills, had a bitter experience on their ninth outing when they arrived in Darjeeling only to find that they had been duped by the hotel they had booked two months back.
Golf Green residents Sujata Das and her husband Deepak, a retired government employee both in their sixties, had come across a lucrative offer by a Darjeeling hotel in the advertisement section of a Bengali newspaper. According to the advertisement, the hotel in question — Green Plaza Inn near Chowrasta — was offering hotel lodging and food at the rate of Rs 750 per day per head, which the Das's did not want to let go.
So, they contacted a phone number that was given in the advertisement and after going through the details also deposited 50% of the charges as advance in the account number provided. "The offer was good and so we decided to book the room for five days. We were first asked to pay 50% advance," said Sujata.
We were also sent pictures of the hotel on WhatsApp. However, after few days we again received a call asking us to deposit the full amount or the booking would be cancelled. Since, we really wanted to visit Darjeeling, we paid the full amount of Rs7500," said Sujata.
The Das couple did not see anything amiss given that they regularly chatted with the fraudsters on social media network, until they reached Darjeeling. They discovered there was no "Green Plaza Inn" where they had booked a room for five days from May 24.
The couple then filed a complaint with the Sadar Police Station in Darjeeling, which received a GD and transferred the case to Kolkata.
"My husband has a heart problem and has gone through two bypass surgeries. We had to search for accommodations all over the town as all rooms in other hotels were full because of the heavy rush. We finally managed to book into a hotel near Toonsoong after much pleading. We are paying much more than what we had earlier paid," Sujata said.
She alleged that the two persons they spoke to over phone and exchanges messages on WhatsApp went by the names Sonam Sarkar and Achintya Kumar Mondal. "When we called them up on reaching Darjeeling, they at first did not take our calls. After some time when they finally received the call, they refused to give the location of the hotel. In fact, they used foul language when we insisted and even told us to lodge a police complaint saying they were not afraid," Sujata said.
The Das couple however has not let the incident hamper their stay in the Hills, saying they would make the most of the remaining days visiting tourists spots.