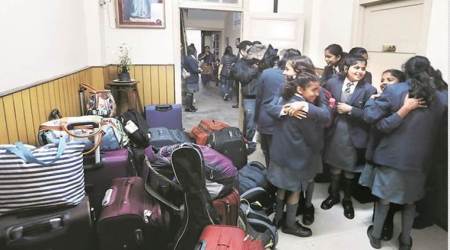 TT, Siliguri, July 14: A section of 65 schools affiliated to the Council of Indian School Certificate Examination in the hills has decided to take up with hill parties concern over the registration of thousands of students who will sit for Class X and Class XII exams next year.
The schools, sources said, have started informal communications with leaders of the Gorkhaland Movement Coordination Committee so that the issue could be discussed at its next meeting on July 18.
"We are in a fix and really don't know what to do. It is necessary to start the registration process of Class IX and Class XI students immediately so that we can finish the work by July 31," a senior teacher of a school in Kurseong said today.
Representatives of different schools have met recently to discuss as to how they could get out of the crisis.
In the hill schools, over 4,000 students need to be registered for next year's Class X and Class XII exams.
"Of them, around 60 per cent are day callers, while the remaining are boarders. We had extended the summer holidays till July 8 but as the strike is still continuing, we have told parents of the boarders that they will be informed in due course when the schools will reopen," a teacher said.
He said if the strike continued and even if they were allowed to carry out the registration process, it would be an elaborate process.
"We need to get the boarders back and make all necessary arrangements so that they can go uphill to their schools," he added.