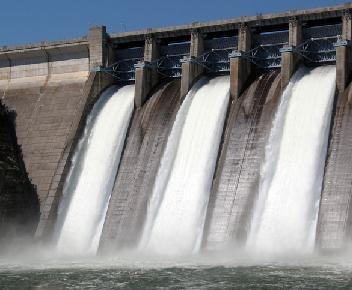 VIVEK CHHETRI, TT, Darjeeling, June 26: Protesters have emptied water from a small hydel power plant near Darjeeling, shutting it down and threatening an encore if it is restarted.
The Rammam hydel power plant, located around 60km from Darjeeling, generates only 51MW, accounting for 0.34 per cent of the total power produced in Bengal.
Over 2.5 million litres are needed for generating power at the plant. It is not clear whether the dam was full when the 500 protesters, suspected to be supporters of the Gorkha Janmukti Morcha, let the water out into the Rammam river.
State power minister Sobhandeb Chattopadhyay said he had asked the district administration not to get into a confrontation over the issue. "I have clearly instructed the authorities that if the current situation demands suspension of generation for sometime, so be it," Chattopadhyay said.
Morcha assistant secretary Binay Tamang said: "I too have heard of it. I am unaware of the details."