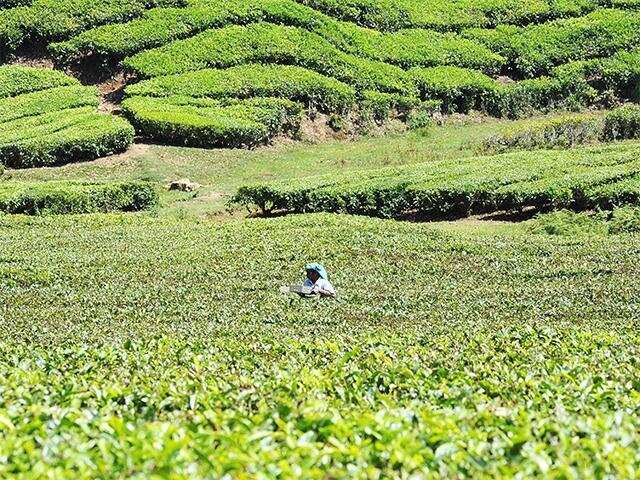 TOI, Kolkata: Union commerce and industry minister Suresh Prabhu has not ruled out the possibility of dismantling the 63-year-old Tea Board as part of the strategy to revive the tea industry.
A panel headed by Prabhu has been formed to look into strategies to revive the ailing industry, which provides India one of its major agricultural export items.
Talking to TOI on the sidelines of the Shefexil Awards for Export Excellence organized in association with The Economic Times, Prabhu made it clear something had to be done to turn around the industry.
Admitting that the sector was going through a bad phase, he indicated the panel may look at options like a fund for replantation of tea bushes. At many gardens in Bengal and Assam, tea bushes have become old and, therefore, less productive.
Prabhu added that though its terms of reference had not yet been decided, the panel would deliberate on the role of the Tea Board and the replantation fund, among other major issues. Incidentally, the allocation for the Tea Board has been cut drastically by the Centre since 2016-17.
A source close to the Tea Board told TOI a commerce ministry letter had been sent to all plantation boards (tea, coffee, rubber, spices etc) last week, advising them to form a committee comprising all stakeholders.
"The Tea Board is told to form this committee at the earliest as the minister wants a detailed report on possible avenues of growth for exports, plantation, consumption and rejuvenation to be submitted for further steps to be taken by the ministry," added the source.
However, the India tea industry has scripted history, with the highest-ever production and exports (1,325.05 million kg and 256.57 million kg, respectively). On May 14, the Tea Board issued a medium-term 'tea development and promotion scheme' worth Rs 394.85 crore, which was mainly focused on plantation development, replantation and rejuvenation of bushes.