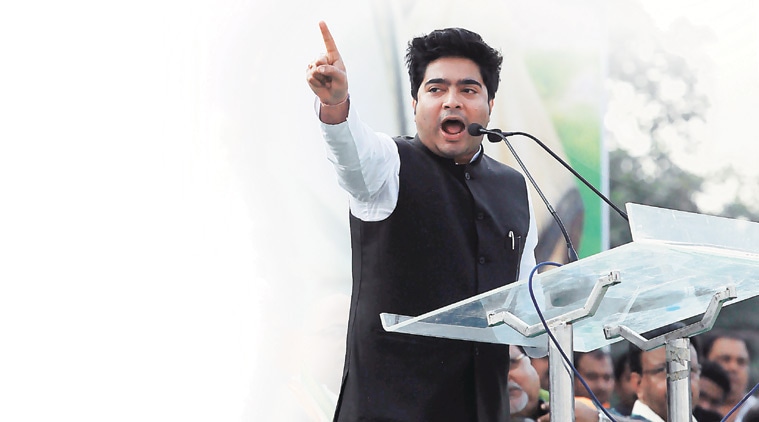 Sandip Chowdhury, TT, July 22, 2018, Calcutta:

The canopycollapse at Prime Minister Narendra Modi's Midnapore programme on Monday was a recurring theme at Trinamul's rally on Saturday with speakers from Mamata Banerjee to nephew Abhishek Banerjee highlighting the incident that left 90 injured.
" Jara pandal bandh-te pare na, tara naki desh gorbe? (Those who cannot even erect a pandal want to build the nation?)" Mamata asked, leaving the audience in splits.
Though she had tweeted immediately after the collapse to promise help to the injured and later visited some of them in hospitals, this was her first comment about the incident.
The BJP had initially blamed the state administration's "non-cooperation" and sniffed a "deep-rooted conspiracy". A team of central officers probed the collapse.
"Didi was silent all this while. On Saturday, she used the opportunity to give it back to them as the allegation was baseless. You must have seen the reaction of the crowd," said a Trinamul insider.
Abhishek, the Trinamul MP from Diamond Harbour, was more scathing. "The Prime Minister addressed a Kisan Kalyan rally in Midnapore. There were hardly 10,000-12,000 people and in that rally, a pandal came crashing down. Those who cannot even take care of a pandal, they want to rule Bengal," Abhishek said.
" Age pandal samla, tarpor bhabbi Bangla (First take care of the pandal, then think of Bengal)," said Abhishek, terming the collapse a precursor to the fall of the Modi government in 2019.
Trinamul secretary-general and minister Partha Chatterjee also referred to the incident in his speech.