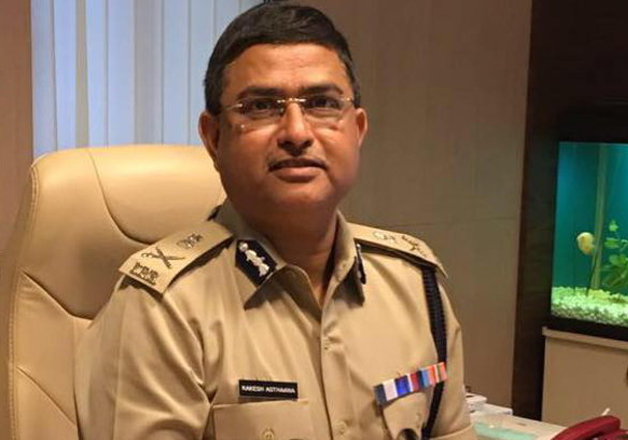 TT, Calcutta: CBI second-in-command Rakesh Asthana has set a December 2018 deadline for the agency's officers in Calcutta to wrap up the Narada, Saradha and Rose Valley probes.
However, questions have cropped up in some quarters whether the probes would gather steam after a lull of over a year.
Since April 2017, when the central agency filed FIRs against 12 Trinamul leaders in the Narada sting case, the probe hasn't made much headway. Although some arrests were made in connection with the Rose Valley and Sarada default cases, the investigations have not moved further.
Asthana, the CBI special director, on Wednesday directed the joint director of the agency's eastern unit to monitor the progress of the probes, sources said.
"He (Asthana) rolled out a road map on how to speed up the investigations after tackling impediments. The boss said he wanted results," said a CBI officer, referring to Asthana's four-hour meeting here with 20 to 25 officers.
Asthana reportedly asked officers in the three cases - along with those probing other deposit defaults where losses to investors have been lesser - to look for proof that could be produced in court.
CBI and the Enforcement Directorate have pegged Rose Valley's default at around Rs 17,000 crore and Saradha's at Rs 2,460 crore.
"The investigating officers of Saradha and Narada were asked to explain where the probes were stuck and why not much headway could be made," the officer said.
Some questioned the hype around the visit of Asthana, a Gujarat cadre IPS officer. "He may have given instructions to speed up the investigations but we will have to wait and see what the inquiries yield," said a Bengal cadre IPS officer.
"There seems a lot of optics in the special director coming down to Calcutta (from Delhi). The question is whether investigation into scams need so much of optics?" asked the IPS officer.
Trinamul leaders termed Asthana's trip "political" as it came days after Bengal chief minister Mamata Banerjee's visit to Delhi to unite Opposition parties against the BJP.
But some officers felt the actual reason behind the visit could only be gauged from the actions of the probe teams.
"If there is another period of lull, it will be clear that the visit was just a show," said a source.