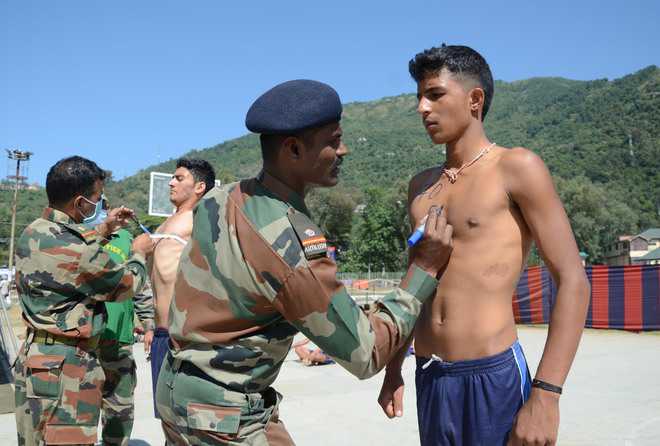 TT, Siliguri:

Police on Wednesday arrested four men from Bihar for allegedly running an army recruitment racket following a tip-off that they had put up at a hotel here.
The quartet were busted on the basis of Siliguri-based army intelligence's information. The Siliguri Metropolitan police also recovered cash, laptop, printer and fake documents from them.
Sources said there was an advertisement for recruitment into military engineering service in 2016. "On the basis of the ad, four men had promised 16 people, mostly from Bihar and Malda district of Bengal, that they would be provided with jobs in the MES. The four took Rs 60,000 from each person and told them that a medical test would be conducted for them in Siliguri. The racketeers told the job seekers that each of them would have to shell out Rs 3 lakh once they were appointed," said a source.
The police said the arrested persons were identified as Brijesh Kishor Tiwari, 56, of Siwan, Masrul Haque, 42 of Nasriganj, Manoj Kumar Sharma, 44, of Gaya and Birender Kumar Sharma, 30 of Nalanda.
"We had been working to arrest the racketeers along with the army intelligence for the past couple of days. When we came to know that they had taken shelter at a hotel here, we conducted a raid and nabbed them. We have recovered around of Rs 3 lakh from them," Gaurav Lal, the deputy commissioner (zone 1) of the SMP, said.