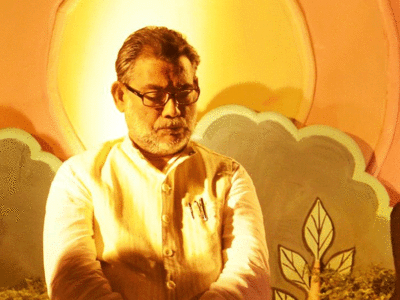 Jhimli Mukherjee Pandey | TNN | Feb 20, 2018, KOLKATA: In a bid to create a job-ready and efficient workforce in the State, the West Bengal Government will provide advanced vocational training in higher secondary schools, according to Mr Purnendu Basu, Minister for Technical Education, Training & Skill Development, West Bengal.
"In the first phase, about 2700 higher secondary schools have been selected for the vocational courses. This step will ensure that young people will be a lot more employable," Mr Basu said at the inauguration of the three-day Regional Workskills Competition organized by CII at the Ramakrishna Mission Shilpamandira at Belur in Howrah last evening.
"Under this initiative, which will be rolled out in a phased manner, the State Government aims to foster skill development and create employment opportunities for students across the State," Mr Basu said.
West Bengal currently has 12 Universities comprising of 600 colleges (including engineering, MCA and other specialized institutes under both government and private ownership).
"Every year more than 800,000 students enrol for various courses in these colleges," the Minister said.
"To take the initiative forward, the West Bengal Government is keen to associate with institutions such as National Skill Development Corporation (NSDC), NABARD and industry associations like CII," Mr Basu said, adding that West Bengal will become the second state after Gujarat to have a dedicated policy and cluster to promote gold jewellery manufacturing and trade.
"The state is developing a gem and jewellery park on 2.5 lakh sq ft at Ankurhati in Howrah for which the Government has allotted 1.5 lakh sq ft. We have provided 5,000 sq ft to the Gem and Jewellery Trade Federation for setting up a skill development facility in the park," he said.
"I am confident that the State of West Bengal will become a prominent name in the skill map of India in the near future," he added.
This year over 180 candidates from Jharkhand, Chhattisgarh and Odisha and West Bengal are taking part in the competition in 20 trades. The participants include employees from Bhilai Steel Plant, GRSE Ltd, CESC Ltd, Durgapur Steel Plant, Rourkela Steel Plant, SAIL, Berger Paints India Ltd. Hindalco Industries Ltd - Belur, Jayaswal Neco Industries Ltd, Jindal Stainless Ltd, Tata Motors Ltd, Tata Sponge Iron Ltd, Tata Steel Ltd, Texmaco Rail & Engineering Ltd, TIL Ltd., Metal & Steel Factory, Ordnance Factory Board and Tata Metaliks Limited.
The winners of the regional competitions will be eligible for participation in the National Competition.
Mr Anil Vaswani, Past Chairman, CII West Bengal & Director, Wesman Engg Co Pvt Ltd, said the Workskills competition was initiated by CII on the lines of the Skills Olympics organised by the industry in Europe with a view to promoting vocational training in industrial skills.
"The first CII Workskills was held in 1986 at the Advanced Training Institute, Dasnagar in Howrah. In view of the overwhelming response received in the first Workskills, CII has institutionalized this competition as a flagship initiative for the industrial workforce, held every year at the Regional and National levels," he added.
He also listed the objectives of this competition saying the aim is to encourage industry shopfloor workers by providing recognition for individual merit and excellence in skills in select trades and encourage institutes to recognize excellence in skills of their trainees.
Swami Divyananda, Secretary, Ramakrishna Mission Saradapith; Fr. Tomy Joseph, Principal, Don Bosco Technical School; and Ms Nita Karmakar, Regional Director, CII East & North East, were also present at the inaugural ceremony of the flagship competition.