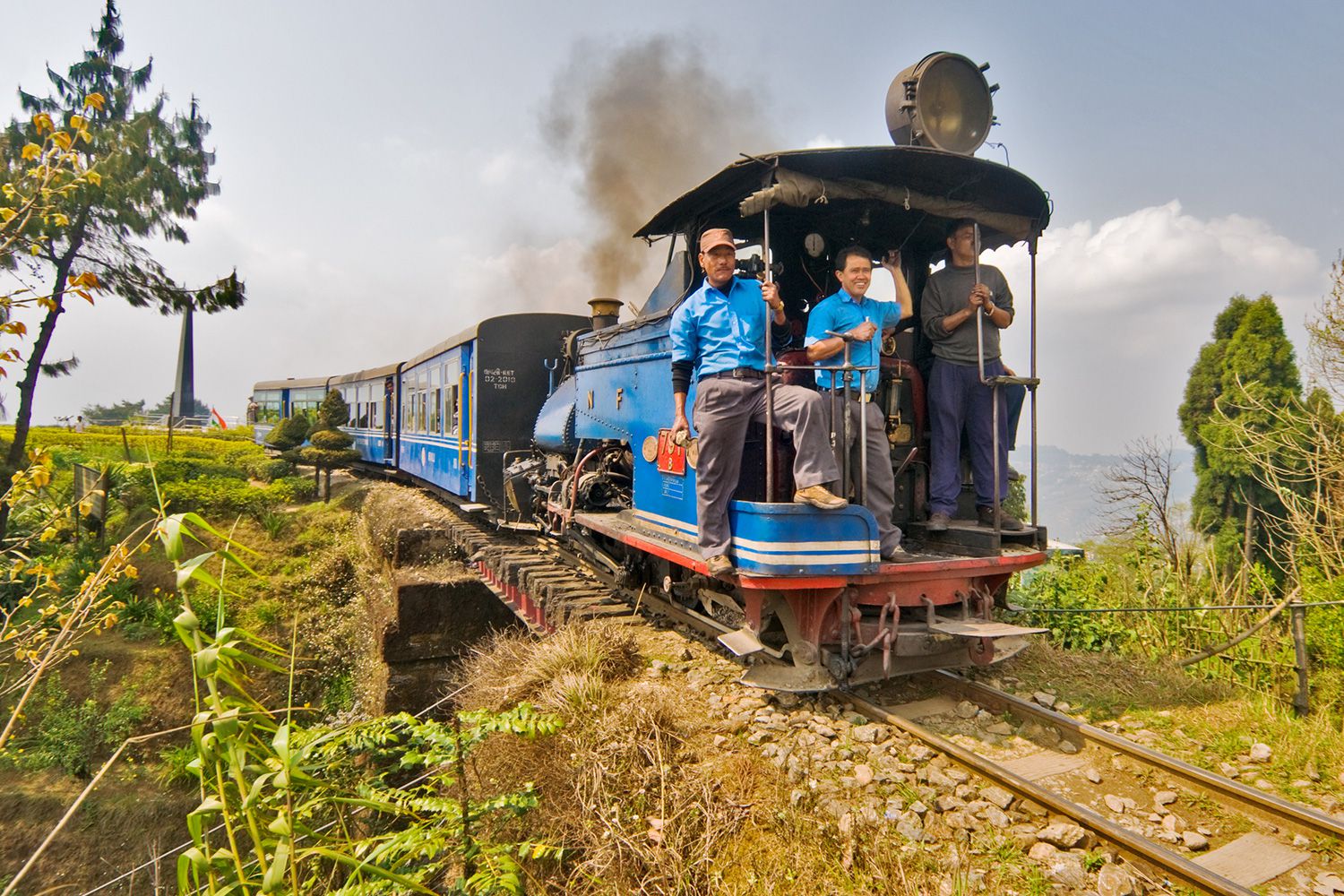 BIRESWAR BANERJEE, TT, 15 December 2017, Siliguri: The Darjeeling toy train resumed its full service between the hills and the plains from Friday.
This is the first time in over six months that a train left New Jalpaiguri for Darjeeling. Services along the 87km stretch were suspended because of the 104-day statehood strike in the hills.
"A diesel loco with two coaches left NJP. Seven passengers boarded the train at Siliguri Junction," said a rail official.
Ahmedabad professor Nimesh Saxena was on the train with wife Anshika. "We planned to visit Gangtok but later decided to go to Darjeeling by the toy train," he said.
Raj Basu of the Association for Conservation and Tourism said: "One relates Darjeeling with tea, Kanchenjungha and the toy train. We hope tourists will soon flock back."
MP, 15 December 2017, Darjeeling: After nearly six months, the World Heritage Darjeeling Himalayan services from New Jalpaiguri station to Darjeeling resumed on Friday.
"Services resumed on Friday. As of now there will be one service from NJP to Darjeeling and another from Darjeeling to NJP. The train from NJP will depart at 8:30 am and the one from Darjeeling will depart at 8 am. There were problems with the tracks. At some places, there were damages owing to landslides and at some places there were weeds and heavy undergrowth. All these problems have been sorted out and the tracks are fit for the service to resume," stated Tapan Kumar Saha, Station Manager, NJP.
On Friday, seven passengers undertook the 87 km journey from NJP to Darjeeling. "This is our first trip to Darjeeling. We had booked online as we saw on the site that the service was to resume from December 15. We are very excited about the trip," stated Ranjit Shinde from Delhi.
"It will send a signal of normality in the Hills. We hope that tourists start visiting again," stated Goutam Deb, Bengal Tourism minister. With the Gorkhaland agitation, DHR service had been halted from June 11. The GJM had called for an indefinite bandh of all government offices from the first week of June followed by an indefinite general strike from June 15.
The bandh lasted for 104 days.
Though it was lifted on September 27, DHR services could not resume in the Hills owing to the condition of the tracks.