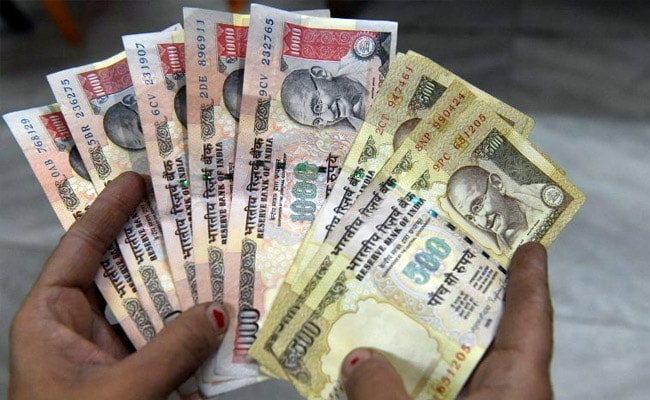 R. Balaji, TT, New Delhi, July 17:
The Centre today ruled out giving people one more chance to deposit demonetised notes, telling the Supreme Court that would defeat the very purpose of the exercise.
"The very object of demonetisation and elimination of black money will be defeated if a window is opened for a further period as the persons in possession of the SBNs (specified bank notes) would have had sufficient time and opportunity to carefully plan the reasons and excuses for not depositing the SBNs within the permitted period, that is before 30.12.2016," the government said.
"Any number of benami transactions and user proxies for the purpose of producing and depositing SBNs would then arise, which the departments (income tax, enforcement) would have great difficulty in deciding any genuine case from the numerous bogus ones," it added.
The court had at an earlier hearing asked the Centre to explain if it would accept the demonetised notes of individuals who for some genuine reasons could not deposit the cash before December 30, 2016.
The directive came on a batch of petitions filed by individuals complaining that the original deadline was March 31, 2017.
This was announced by Prime Minister Narendra Modi on November 8, 2016, and was a sovereign assurance. But it was arbitrarily advanced to December 30, 2016. However, in its affidavit, the Centre has said today: "It is most humbly submitted that the central government took a conscious decision that no necessity or any justifiable reason exists either in law or on facts to invoke its power... to entitle any person to tender within the grace period ie., after 30.12.2016 and up to 30.06.2017, the specified bank notes except the prescribed category of persons.
It said there was gross misuse or abuse of the exemptions granted for use of the demonetised notes at petrol pumps, air ticketing offices, railway booking offices and toll plazas till March 31, 2017, which warranted curtailing the deadline.
The government also told the court that the demonetisation exercise had resulted in "identification of approximately 1.8 million persons... who appeared to be not in line with taxpayer's profile."
It said searches undertaken taken by the income tax department between 1.4.2014 and 28.2.2017 had led to admission of undisclosed income of more than Rs 36,051 crore. This is in addition to seizure of undisclosed assets worth Rs 2,890 crore during the said period. The government did not say how much of this was after November 8, 2016, when demonetisation was announced.
As recently as July 12 the Reserve Bank of India had said it did not yet know what percentage of the demonetised currency was deposited, because counting was still on.