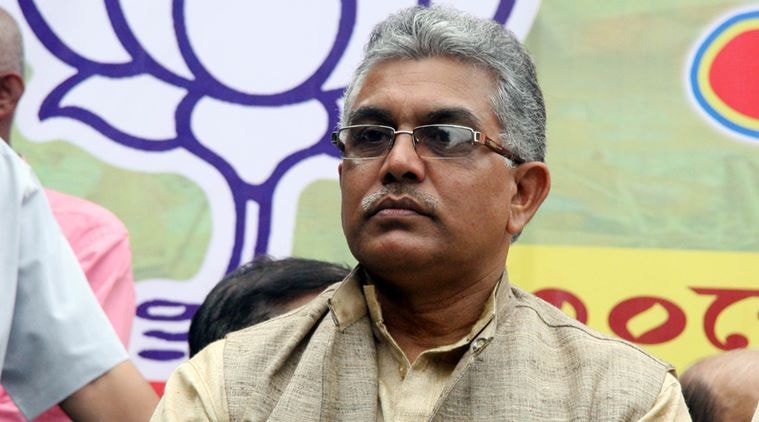 TT, Calcutta, July 8: The Bengal BJP today attacked Mamata Banerjee for blaming the party for the unrest in the Darjeeling hills and Basirhat, accusing her of trying to find scapegoats to cover up her own "incapability" to handle the administration.
After leading a state unit delegation to governor Keshari Nath Tripathi this afternoon to demand President's rule in Bengal and the resignation of Mamata as chief minister, BJP state president Dilip Ghosh told reporters outside Raj Bhavan: "The Mamata Banerjee government is a total failure.
"Fire rages on in the hills, in Basirhat and in many other place in Bengal. She is trying to cover up her own failure."
Asked about Mamata's allegation of a three-pronged BJP strategy to corner Trinamul through the Gorkhaland movement, the Basirhat strife and central investigating agencies, Ghosh said: "She has been repeatedly making up these stories, like foreign forces being at play. If any of that was true, why has she not been able to furnish any evidence or make even a single arrest? She controls the police, the CID, the whole administration. These are baseless lies that even a child can see through."
Ghosh, who led a rally in central Calcutta to protest the state government's alleged role in the Basirhat unrest, said Mamata now saw the spectre of the BJP in everything that went wrong in Bengal.
"She only blames the BJP. She sees the ghost of the BJP wherever she messes up. She always finds somebody else to blame for her own lapses, follies and inability," he said.
"The truth is she lacks the honesty to admit her own incapability to handle the administration," Ghosh added.