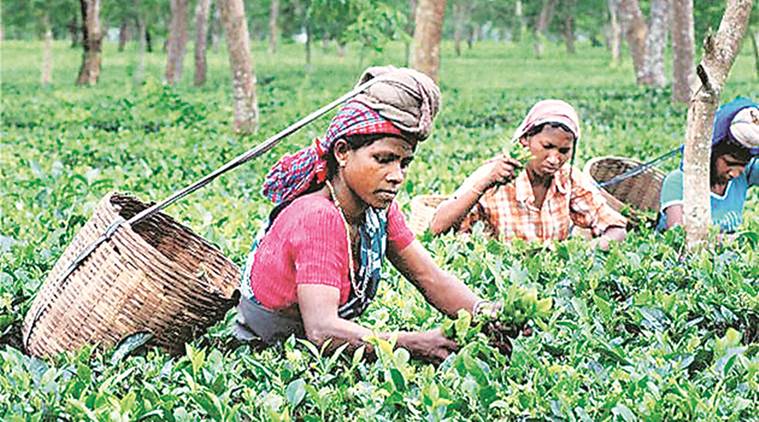 ENS, | Kolkata | June 12, 2017 :Tea garden workers in North Bengal will begin a two-day strike on Monday demanding payment of wages as per the Minimum Wages Act and benefits as per the Food Securities Act. The state government has declared this strike as illegal. Tea gardens are critical to the economy of North Bengal and the proposed strike is expected to hit it hard.
The Joint Forum of Trade Unions, an umbrella organisation of 24 central and state trade unions, gave the call for the strike.
According to the Joint Forum, the strike will be held in nearly 400 tea gardens in the districts of Darjeeling, Kalimpong, Jalpaiguri and Alipurduar.
Apart from these four districts, the strike will be held in tea-growing area of Mekhliganj sub-division in Cooch Behar and Islampur sub-division in North Dinajpur.
Chief Minister Mamata Banerjee on Saturday blamed the Opposition – CPM, Congress and BJP – for "provoking" tea workers.
The Left Front has supported the strike. In a press statement, Left Front chairman Biman Bose criticised the government's move to declare the strike as illegal.
"Instead of standing by the tea workers, Chief Minister Mamata Banerjee declared the strike as illegal. The Left Front demands the withdrawal of such statements made by (Mamata) Banerjee, and the state government must also solve the issues which have plagued the tea workers," said Bose. Expressing solidarity with the strike, CPM's West Bengal Secretary Surjyakanta Mishra said, "Who is afraid of the Chief Minister? What about the Rs 100 crore she promised?"