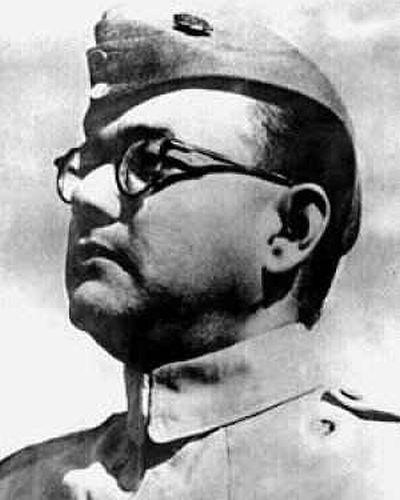 TT, New Delhi, June 2: The Centre today said its recent Right to Information reply saying Netaji Subhas Chandra Bose had died in a 1945 air crash was open to revision, doing an about-turn to try and stem any controversy.
"The then UPA cabinet had drawn this conclusion (about Bose's death in the air crash) in May 2006 after the Mukherjee Commission submitted its report, and the RTI reply was based on that conclusion," a home ministry spokesperson said.
"We are not in sync with this conclusion and are open to re-examining the matter. If any new fact comes up, the government will examine it on merit."
He said a supplementary reply was being sent to the RTI applicant - Sayak Sen, convener of the Open Platform for Netaji - to clarify the NDA government's position.
The Justice Manoj K. Mukherjee Commission (1999-2005) had said that Bose did not die in the 1945 air crash but the UPA government had rejected the finding. Justice Mukherjee had agreed, though, that given that Bose was born in 1897, he was presumably dead.
Soon after the RTI reply was made public, Chandra Bose, a great-nephew of Bose and a BJP candidate in the 2016 Assembly polls, rejected the ministry's reply and sought a special investigation team.
Bengal chief minister Mamata Banerjee too demanded a clarification from Prime Minister Narendra Modi on this "unilateral decision by the Centre".
The home ministry's RTI reply had said the government had reached the conclusion about Bose's death after considering the reports of the Shah Nawaz Committee (1956), the Justice G.D. Khosla Commission (1970) and the Justice Mukherjee Commission.
The Shah Nawaz and Khosla panels had accepted that Bose had died in the August 18, 1945, crash in Taiwan.
The RTI reply had dismissed the claims that Bose had lived in disguise as "Gumnami Baba".
"The Mukherjee commission had come to the conclusion that Gumnami Baba/Bhagwanji was not Netaji Subhas Chandra Bose," the ministry had said.