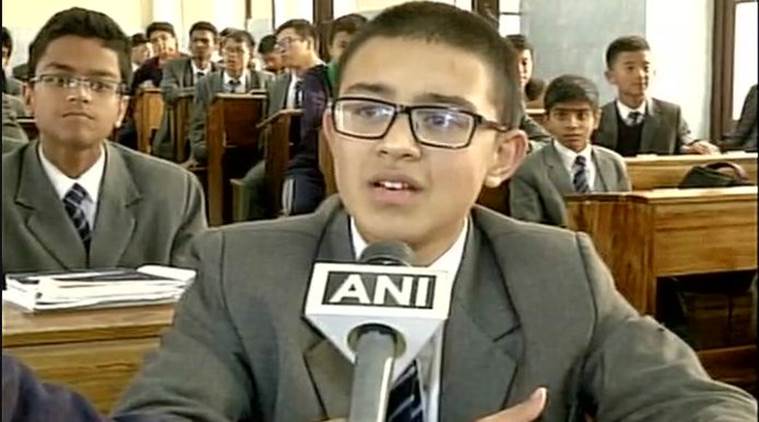 Utsav Thapa, a student in Darjeeling. (Source: ANI)
IE | New Delhi | June 21, 2017 : Gorkha Janmukti Morcha (GJM), which is spearheading the protests for a separate Gorkhaland, gave a 12-hour window on June 23 to various schools in Darjeeling hills to evacuate students as normal life continues to be crippled on the seventh day of the indefinite shutdown. For instance, the strike has forced around 528 boarding students of 128-year-old St. Joseph's School to stay on campus with many day scholars unable to attend school, as per reports in ANI. Utsav Thapa, a student, said they are safer inside school premises but are forced to take two exams in a day in place of one.
Speaking to ANI, Thapa said: "We are safe inside. We used to have one exam a day, after the strike, we are forced to take two exams a day.
In an all-party meeting convened by the GJM on Tuesday, a resolution was passed wherein it was decided that the shutdown would continue until security forces were withdrawn. The GJM also decided to withdraw from the tripartite accord on the Gorkhaland Territorial Administration (GTA).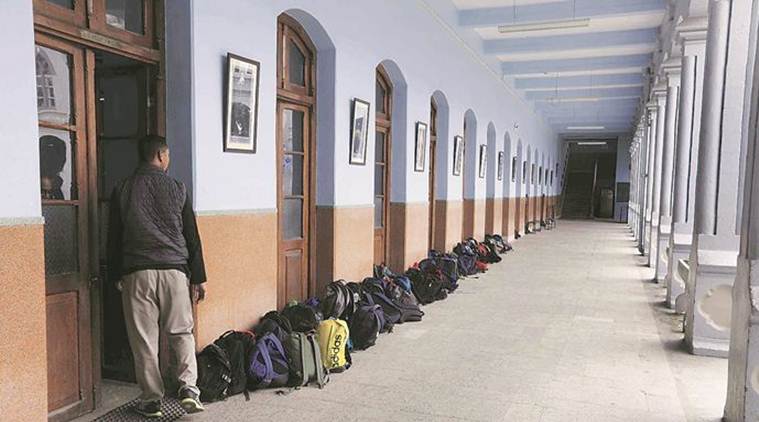 Darjeeling unrest: St Joseph's School, North Point. (Express photo: Partha Paul)
Meanwhile, security forces and the police patrolled the streets of Darjeeling and police pickets were set up at the entry and exit routes. Aside from pharmacies, all other hotels, shops, and restaurants remained closed. According to PTI, there were also reports of some tea garden workers being beaten up by GJM supporters in Naxalbari area, which is around 65 km from Darjeeling. However, GJM, has denied the reports.
Several rallies were taken out by the GJM in various parts of the hills demanding a separate state even as Internet services remained suspended. Locals, however, termed it as an "oppressive step against a democratic movement." The parties, which attended Tuesday's meeting, also decided not to participate in the June 22 all-party meet called by the West Bengal government to discuss the prevailing situation in the hills.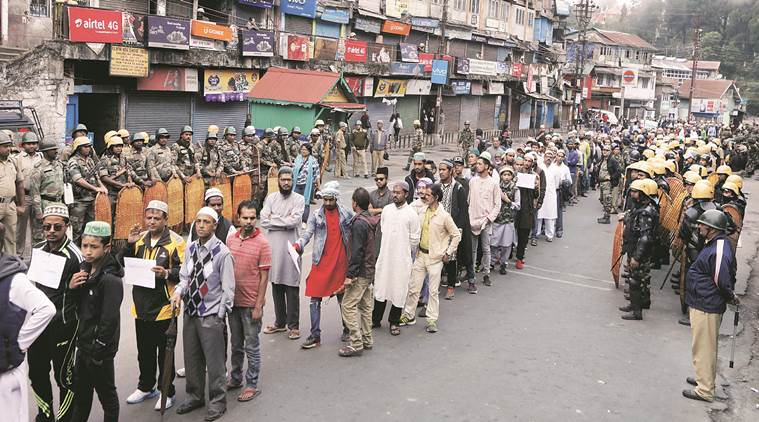 In a statement to reporters after the all-party meeting, GJM spokesperson P Arjun had said it was also decided that an all-party coordination committee would be formed which would soon send a delegation to meet Prime Minister Narendra Modi and Union Home Minister Rajnath Singh to press for the demand for Gorkhaland.
(Source & Courtesy: http://indianexpress.com/article/india/gorkhaland-protests-darjeeling-unrest-gjm-st-joseph-school-4715204/)