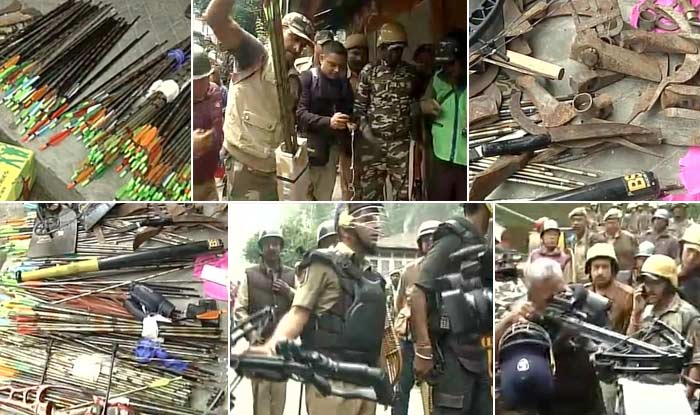 IE, Editorial | June 16, 2017: The protests against the imposition of Bengali in the Darjeeling hills have now turned into a demand for a separate state. The Gorkha Janmukti Morcha's revival of the demand for a Gorkhaland state, interestingly, has found resonance in the region across party lines. Darjeeling MP and Union minister S.S. Ahluwalia has asked the Union Home Ministry to appoint an expert panel to study the demand. Local units of the parties, including the Congress and the CPM, also admit to increasing disquiet among cadres over the issue. It is a sentiment the state government will need to engage with.
Language has been a defining sentiment of regional politics in India. West Bengal Chief Minister Mamata Banerjee seems to have ignored this basic political lesson when she thoughtlessly announced that Bengali will be made a compulsory language across the state. She later clarified that the Darjeeling hills will be exempt from the policy. However, the announcement already touched a raw nerve in the hills, where Nepali-speakers harbour fears of Bengali domination and ethnic subjugation.
These are old faultlines that spurred a violent agitation in the hills for over a decade and culminated in the creation of the semi-autonomous Gorkhaland Territorial Administration. The present protests threaten to end the tenuous consensus between the Bengal plains and the hills and revive the demand for a separate state. Political opinion in the Bengal plains has always sought to frame the statehood demand as another partition of the state. Successive governments in Kolkata have used this framework to ignore or suppress people's movements that have upheld ethnic and linguistic identity and raised questions about regional disparities.
The Mamata government too has refused to engage with the issues raised by protestors in Darjeeling and has sought to use the state machinery to clamp down. This is unacceptable.
Linguistic identity has been central to state formation in India. West Bengal, unfortunately, has sought to subsume its linguistic and ethnic diversity, under the rubric of a Bengali identity. Nepali-speakers, Rajbonshis and other smaller groups perceive it as a process of subjugation and have protested against this.
The Gorkhaland demand in the past was centered on ethnicity and influenced by geography. In the current phase, the movement has taken up the Nepali language to unify the numerous hill tribes and build solidarity. It is a path linguistic communities elsewhere in India have taken in the past to successfully press their demand for statehood. It is appropriate that the government gives the Gorkhaland demand due consideration.