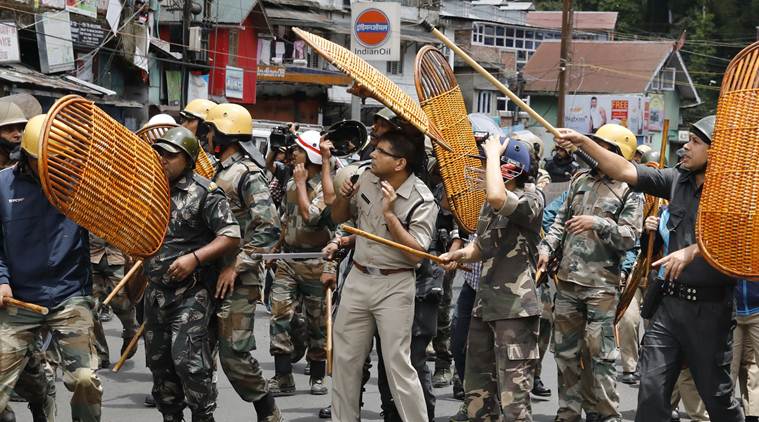 TNN | Jun 16, 2017, KOLKATA: The bedlam at Darjeeling Mall on June 8 is a clear instance of "intelligence failure," chief minister Mamata Banerjee said at a police award giving ceremony on Thursday. The CM has responded to the breach in the system with yet another shuffle in Darjeeling police administration.
District intelligence bureau deputy SP Pradip Kumar Singha was shunted out of Darjeeling and was asked to take charge as deputy SP, Enforcement Branch, Nadia. Instead, a senior IB officer of the joint assistant director rank Avijit Mitra will replace Singha. The shuffle on Thursday comes as a continuation of the changes at various levels in the district police administration and the Gorkhaland Territorial Administration (GTA) for all these days since trouble broke out on June 8 while the CM was taking her Cabinet meeting at Raj Bhavan. Sources said six more senior IPS officers will be posted in Darjeeling.
"It's a case of intelligence failure. We had no information that bombs were being stockpiled there. They (GJM protesters) had plans to lay hands on some of my ministers. Women police came under attack. They didn't spare others. They were given a chase," Mamata said. She also said: "While in opposition, we used to put blame on a section of police. We never blamed the entire police force as it's being done now. Now I feel the time has changed an we have to adapt to the change."