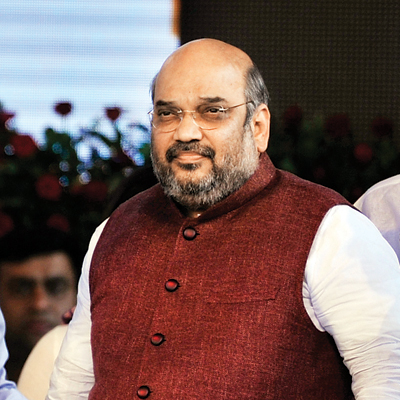 PTI & IE | Mumbai/kolkata | June 17, 2017: Responding to the charge of Mamata Banerjee, the Chief Minister of West Bengal, BJP chief Amit Shah took potshots in Mumbai, saying she smelt "conspiracy in everything".
"Mamata sees conspiracy in everything. She had made similar allegations against the Indian Army as well," Shah told a press conference when asked about Banerjee dubbing the ongoing agitation in Darjeeling "a deep-rooted conspiracy".
Gorkha Janmukti Morcha (GJM), which controls the Gorkhaland Territorial Administration (GTA) is an ally of BJP whose S S Ahluwalia represents Darjeeling in the Lok Sabha.
When asked about Ahluwalia backing the agitation and whether BJP supported it, Shah said,"It is true that we are in favour of small states. Once we decide something about it, we will announce it." He, however, did not say if the party wanted a separate state of Gorkhaland carved out of West Bengal.
Shah's comment about smaller states comes ahead of his meeting with Shiv Sena chief Uddhav Thackeray tomorrow. Thackeray has been consistently opposing the demand for formation of a separate Vidarbha state carved out of Maharashtra. The current Chief Minister Devendra Fadnavis had also backed it when his party was in the opposition.
(Source & Courtesy:
http://indianexpress.com/article/india/mamata-banerjee-accuses-modi-government-of-backing-gorkhaland-stir-amit-shah-hits-back-4709258/