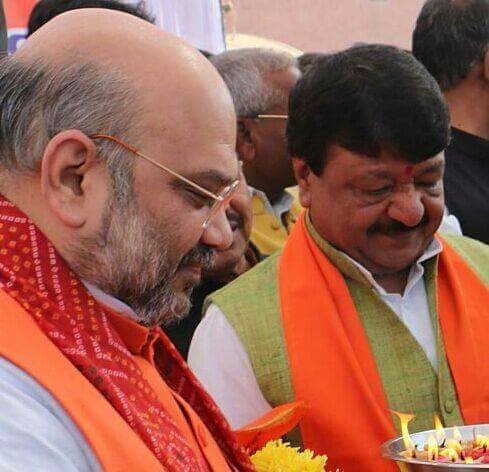 Madhuparna Das, Economic times, JUN 27, 2017, KOLKATA: With the hill witnessing three weeks of strikes and stalemate over the demand of separate state of Gorkhaland, Bharatiya Janata Party, Gorkha Janmukti Morcha's partner and apparently their last resort to get statehood, has rejected the demand for Gorkhaland. However, BJP is willing to talk on issues like 'tribal status' being accorded to the Hill region. The ruling party at Centre has started working on the procedures of granting tribal status to 11 hill communities, which is another age-old demand of the Gorkhas, said a source in BJP.
Significantly, the Centre is likely to propose to GJM a better arrangement and more autonomy to run the hills. The GJM delegation is likely to meet PM Narendra Modi and union home minister next week. GJM chief Bimal Gurung is said to have agreed to join talks, though he has set a condition of not discussing Gorkhaland Territorial Administration as they have 'scrapped' GTA by resigning en masse.
Kailash Vijaywargiya, BJP's national general secretary told ET that his party is very much "sympathetic" about the Gorkhas and their demands. "We respect our Gorkha brothers and sisters. Even though, we are not for a separate state of Gorkhaland, but we promise to sympathetically consider their demands. We will discuss the issue of granting tribal status to the hill communities too."
About the ongoing Gorkhaland agitation, the senior leader of BJP said, "Our Gorkha brothers are angry as they did not get full autonomy in GTA. The power that they were supposed to have, according to the agreement was not transferred to them. And this was the reason for the resentment. We know that they have other demands too, other than Gorkhaland. If the Morcha leaders speak to us on those demands, we are ready to cooperate with them," he added.
Meanwhile, the party is also not supporting the stand, taken by the Mamata Banerjee government in West Bengal. "Police action would not solve the issue. The situation has been mishandled,"added the leader.
Source & Courtesy: ( http://economictimes.indiatimes.com/articleshow/59327875.cms?utm_source=contentofinterest&utm_medium=text&utm_campaign=cppst )