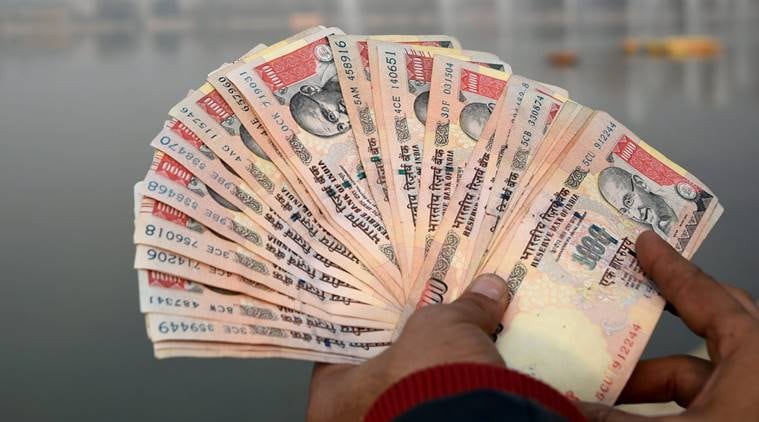 Charu Sudan Kasturi, TT, New Delhi, May 24: Nepal's premier investigation agency has arrested 17 people trying to sell banned Indian notes worth Rs 2.76 crore to citizens there, highlighting the lingering pain last November's demonetisation has forced upon India's neighbours and exposing holes in plans to curb unaccounted wealth.
The men arrested by the Central Investigation Bureau (CIB) of Nepal include five Indians from Haryana, who allegedly brought the cash across the open border between the countries.
The Nepal Rashtra Bank (NRB), the country's central bank, had estimated that its citizens held Rs 3,500 crore in the Rs 500 and Rs 1,000 notes India banned on November 8.
But negotiations between the NRB and the Reserve Bank of India for the exchange of these invalid notes with new legal notes have failed, leaving Nepal flush with paper that has no value at the moment. This has sparked fears among ordinary Nepalese citizens - 1.5 million of who work in India and send back money - that their savings may go waste.
But it has also spawned a cross-border racket that strikes at the heart of Prime Minister Narendra Modi's goal of using demonetisation to kill "black money". The arrests are the largest in a series of crackdowns that have revealed attempts to sell banned notes in Nepal, where there is still hope that the RBI may exchange Indian currency later.
"They were trying to sell these banned notes for cheap," Meera Chaudhary, Superintendent of Police in the CIB, told The Telegraph over the phone from Kathmandu, where the men were arrested in two separate raids.
Nepal is one of only two countries outside India that accept the rupee as legal tender. Bhutan is the other, which held an estimated Rs 100 crore in the banned notes at the time of the move's announcement by Modi, according to that country's central bank.
Modi has repeatedly said the neighbourhood is at the centre of his foreign policy -India launched a satellite aimed at assisting its neighbours earlier this month. But the demonetisation move overnight left many citizens of the two neighbours - Nepal and Bhutan - with invalid notes.
Six months later, India is yet to take back those invalid notes and compensate Nepal and Bhutan for them. The NRB and the Royal Monetary Authority, Bhutan's central bank, have repeatedly requested the RBI to facilitate the exchange - but talks have so far failed.
In March, the RBI agreed to let the NRB accept invalid notes from Nepalese citizens with the promise that these would be accepted - but added a caveat, and a deadline. Only Rs 4,500 in old notes would be acceptable from each Nepalese citizen, the RBI told the NRB. And the Indian central bank wanted an answer on its offer by April 30.
The NRB rejected the offer, demanding that each Nepalese citizen be allowed to deposit up to Rs 25,000 in the old notes - that is the amount anyone travelling from India to Nepal can legally carry with him or her in Indian currency. Negotiations over that demand are yet to see any resolution.
The uncertainty over when and if the RBI will exchange these notes has made some Nepalese citizens sell their banned Indian rupees cheaply to dealers who carry these notes into India to get them exchanged, Nepalese officials said. Non-resident Indians who were abroad from November 8 to December 31 are allowed to deposit old notes at RBI officers here till the end of June, and the dealers may be using these channels, the officials suspect.
These are fears that Nepal's ambassador Deep Kumar Upadhyay had cautioned about in January, in an interview to The Telegraph. "A decision should be taken urgently by India because people are losing confidence," Upadhyay had said. "People should not in any way be caused loss."
But Wednesday's arrests highlight gaps in India's efforts to curb unaccounted wealth through the demonetisation initiative. Last week, the CIB in Nepal arrested another 15 people holding large stashes of banned Indian notes.
Indian officials have argued that the delay in accepting banned notes from Nepal and Bhutan is rooted in worries that any exchange mechanism, once announced, may be misused by Indians still holding illegal currency.
But India has also made a sovereign commitment to Nepal and Bhutan that it will exchange their notes. That promise means New Delhi's delays open a larger window for those holding banned notes to siphon them to Nepal in the hope that they will get back some money in return.