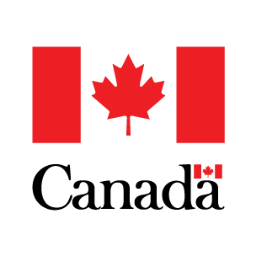 TT, New Delhi, May 23: Canada has denied entry to a former officer of the Central Reserve Police Force (CRPF), alleging that the agency "committed widespread and systemic human rights abuses".
The Canadian action may be an isolated incident but it came at a time India is rolling out a muscular and high-voltage security policy exemplified by the robust defence of the army using a human shield in Kashmir and the release of footage to back up claims of "punitive fire assaults" across the Line of Control.
Last week's denial of entry to Tejinder Singh Dhillon, who retired as inspector-general from the CRPF in 2010, marks the latest in a series of tense exchanges between New Delhi and Ottawa, months before an expected visit to India by Canadian Prime Minister Justin Trudeau.
Canada's reason for its decision highlights how a reputation for alleged human rights violations by a force can return to hurt its leaders, even after retirement - if not in India, then abroad.
India protested the Canadian move - on a day Amnesty International criticised the Indian Army for conferring an award on a major for using the human shield.
"Such a characterisation of a reputed force like the CRPF is completely unacceptable," Indian foreign ministry spokesperson Gopal Baglay said. "We have taken up the matter with the government of Canada."
Nadir Patel, Canada's high commissioner in New Delhi, tried to put a lid on the controversy by saying that the country's decision was not a reflection on Ottawa's regard for either India or the CRPF.
"In this case, the language does not reflect the Government of Canada's policy towards India or any particular organisation, including the Central Reserve Police Force of India," Patel said in a statement late in the evening.
Patel said the language used by the country's immigration department, accusing the CRPF of rights violations, was "generic" and drawn from the country's laws.
But he did indicate that respect for human rights formed a part of the foundation of India-Canada ties.
"Canada's privacy laws prevent me from commenting further," Patel said. "Canada values our relationship with India, based on shared values of democracy, pluralism, human rights and rule of law."
Dhillon had a valid Canadian visa and was travelling to Vancouver from Amsterdam, where he had visited with his family. But he was stopped by immigration officers at Vancouver airport on May 18, officials said. He was put on a flight to India on May 20 but his wife was allowed to enter Canada.
The Canadian immigration department said it had barred Dhillon under paragraph 35(1)(b) of their rules that declares inadmissible the entry of a "senior official in the service of a government, that in the opinion of the minister, engages or has engaged in terrorism, systemic or gross violations of human rights violations, or genocide".
Within that broad section of the law, the Canadian immigration department had stopped the entry of Dhillon because of his role as a senior officer of the CRPF. During his 39-year career at the CRPF, the Canadian department has said, Dhillon "occupied numerous positions of authority".
The department did not detail any specific offence committed by Dhillon but said his seniority meant he could not have been unaware of "widespread and systemic human rights abuses, for example torture, arbitrary detention, murder and sexual assault" that it insists the CRPF committed during his tenure.
Earlier this month, Trudeau had attended a meeting organised by a pro-Khalistan body that praised Jarnail Singh Bhindranwale.