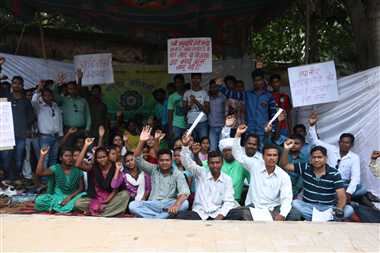 SNS, SILIGURI, 26 MAY: At a time when the Gorkha Jan Mukti Morcha has been campaigning against the state government's decision to introduce Bengali language in all schools from primary level, the Adivasi Mahasabha has welcomed the decision.
In a press statement, the Adivasi Mahasabha said that it welcomes the Mamata Banerjee-led state government's decision to include Bengali in the school syllabus with two other languages as national and regional languages.The Mahasabha also said that the three language formula will help students develop multi-language skills.
The Mahasabha also said they want to see Hindi language given due importance in all educational and official correspondence since nearly 12 lakh Adivasis live in the tea belt in north Bengal.