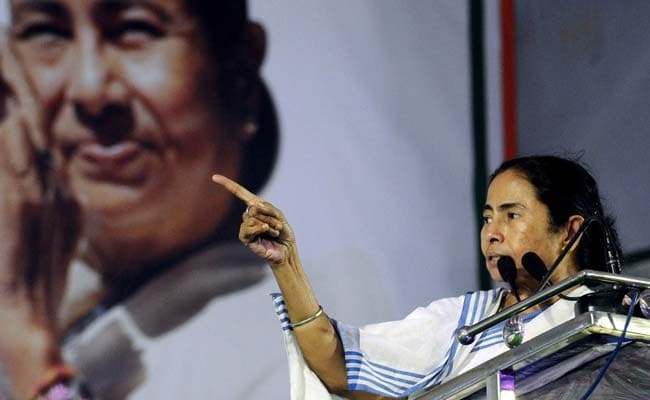 TT, Calcutta, April 18: The CBI FIR on Narada yesterday has left several senior Trinamul leaders "nervous" and given the Opposition enough fodder for attacking the ruling establishment, sources said.
The FIR, which names a dozen senior leaders and an IPS officer, has come at a time several Trinamul members are already under the CBI's scanner in connection with the Saradha and Rose Valley probes.
Sources said senior leaders of the ruling party were on their phones for hours after the central agency filed the FIR last evening.
"A lot of people are nervous.... There is an air of uncertainty. Though the party is likely to stand by the accused, how much it can actually do to help remains unclear," said a source.
"Ki hobey (what will happen) is the question everyone is asking.... There are no answers, even from the top, at the moment," he added.
The leader said calls were being made to all possible quarters to find out the impact of the Narada probe. The sources said some were even considering reaching out to the BJP.
"A few have actually contacted BJP leaders in Delhi..... Even she (Mamata Banerjee) knows this," he said.
Several Trinamul leaders said such unease had never been seen in the party since March 2016, when the Narada tapes were made public. However, the party's sweep in the Assembly polls a few months later was construed as a clean chit to those featuring on the tapes.
A senior Trinamul leader said Mamata, who went to Odisha this evening to meet Calcutta North MP Sudip Bandyopadhyay had started planning politically for a "worst case scenario".
"She knows better than anybody else that the situation needs her intervention.... After the tapes were made public, the sweep in the Assembly polls had made it appear like a bad dream that had passed. But the situation now cannot be wished away," he said.
What has been making matters worse for the ruling party is the BJP and the Left.
BJP leaders in Bengal said the FIR against the 12 Trinamul leaders had countered allegations of a Modi-Mamata bonhomie.
"We want to ensure corruption-free politics in Bengal. The chief minister has gone to see the jail facilities in Bhubaneswar as it might fall short of space for the Trinamul leaders soon," said state BJP chief Dilip Ghosh.
The Left took out a rally in Esplanade demanding the immediate arrest of those featuring on the Narada tapes.