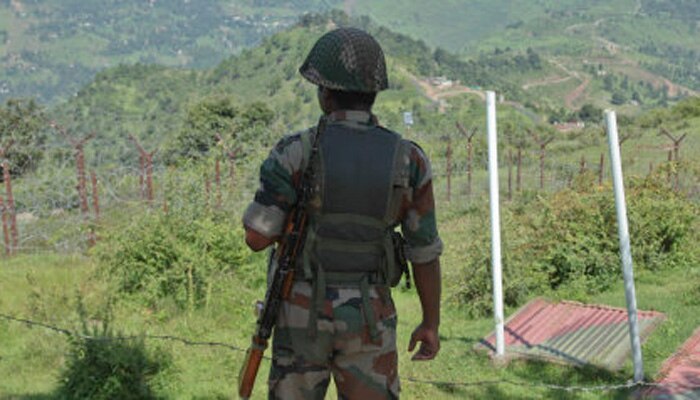 TT, Srinagar, April 3: A soldier from Bengal was arrested today at the fortress-like Srinagar International Airport for carrying two live grenades in his luggage shortly before he was to board a chartered flight to Delhi.
Jammu and Kashmir police identified the soldier as rifleman Bhupal Mukhia of 17 JAK rifles, posted near the Line of Control in the Uri sector of Kashmir.
Mukhia reportedly told the police he was on leave and was travelling home to Darjeeling via the national capital and that an officer had asked him to carry the grenades.
"He said 'major sahib' asked him to hand over the consignment to a man in Delhi. He is being questioned; we are not taking his claim at face value," a police source said.
"The grenades were concealed in multiple covers. Army personnel are not checked at the entry; that's how he got in without being stopped," the source added.
Civilians and their baggage are checked at multiple levels on the approach road before they enter Srinagar airport.
A defence spokesperson in Srinagar, Col Rajesh Kalia, said the soldier had been caught "carrying grenades in a packet as reported by the airport authorities".
"The matter is under investigation. As per due process of law, the army will take action against the individual," the spokesperson said.
State police chief S.P. Vaid said an FIR had been registered under the arms act. PTI reported that Vaid, asked whether it was a hijacking bid, said: "I cannot say anything on that."
Some conflicting reports, too, emerged. "The army claimed the grenades were drill items and that the soldier had been given an authority letter that he had left at home by mistake," an official said. He added that no explosive material could be carried into a civilian aircraft on any authority.
Another source claimed the jawan had initially said the grenades were meant to catch river fish by detonating them.
Former chief minister Omar Abdullah tweeted: "Not some thing one would usually forget to unpack before boarding a flight. Tells a wider story of the problem of unaccounted weapons & ammo."
NDTV & PTI, New Delhi: An army jawan carrying two hand grenades has been arrested by police on Monday at Srinagar airport. The soldier was on his way to Delhi. He was taken into custody by the anti-hijacking squad after they found two grenades in his baggage. As per the media reports, the jawan has been posted near the Line of Control in Jammu and Kashmir, in the Uri sector. Identified as Bhupal Mukhia, the soldier is a resident of Darjeeling in West Bengal.
During the interrogation, the soldier claimed that he was carrying the grenades back home in order to cause blasts in rivers to catch fish. Talking to leading channel NDTV, a senior police officer said, "Jawan claimed he was directed by Major Sahib to carry the grenades to Delhi, where some person would pick up the consignment."
The Jawan has now admitted to the involvement of junior level officers, with him(jawan) being courier.Investigation on.
Jawan belongs to Darjeeling and has accepted he was carrying grenades, says it was for causing blast in rivers to catch fish.
News agency PTI quoted Director General of Police S P Vaid as saying, "He will face action according to the law. Be it an army jawan, a policeman or a civilian, everyone will have to face action. I do not have more details yet. I am going to the airport and will get the details."
The soldier's arrest comes a day after Prime Minister Narendra Modi inaugurated Asia's longest Chenani-Nashri tunnel on the Jammu-Srinagar National Highway.
(With inputs from Agencies)