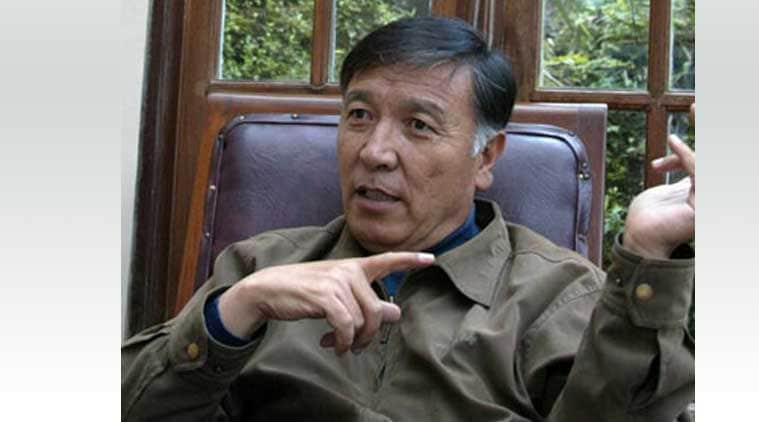 Amitava Banerjee, MP | 1 April 2017 | Darjeeling: A mysterious explosion rocked Bhutia Bustee, just below the famous Darjeeling Chowrasta popularly known as Mall.
An 11-year-old girl and a 56-year-old lady were grievously injured in the blast. Police have initiated a case based on a complaint lodged by the Fire Brigade on Saturday. According to local residents, the blast occurred at around 5 pm on Friday near the Young Man Buddhist Association School at Bhutia Bustee.
"Such was the intensity of the blast that window panes of nearby houses were shattered. The grounds shook. At first we thought it was an earthquake," stated a local resident. The blast took place at the house of one Keshar Rai. Rai is one of the accused in the All India Gorkha League (AIGL) leader Madan Tamang's assassination case. He is presently out on bail.
"We have received a complaint from the fire brigade basedon which a case has been initiated. Police and fire brigade personnel had visited the spot. They, however, found the gas cylinders intact. Electric wirings were also in good condition. They could not ascertain the cause of the explosion.
"It is suspected that the explosion could be caused by some explosive substance. We have requested the State Forensic Science Laboratory, Belgachia, Kolkata to examine the sight.
The rooms of the house have been sealed and the area cordoned off," stated Amit P Javalgi, Superintendent of Police, Darjeeling. Unconfirmed reports state that the army also examined the site on Saturday.
The house has been heavily damaged. Nobody was present in the house during the explosion.
However, 11-year-old Tshering Lucky and 56-year-old Hemlata Subba who live in nearby houses and were present in the vicinity were grievously injured. They have been referred to the North Bengal Medical College and Hospital. Read more at: http://www.millenniumpost.in/kolkata/blast-in-darjeelings-bhutia-bustee-security-agencies-puzzled-about-source-234453