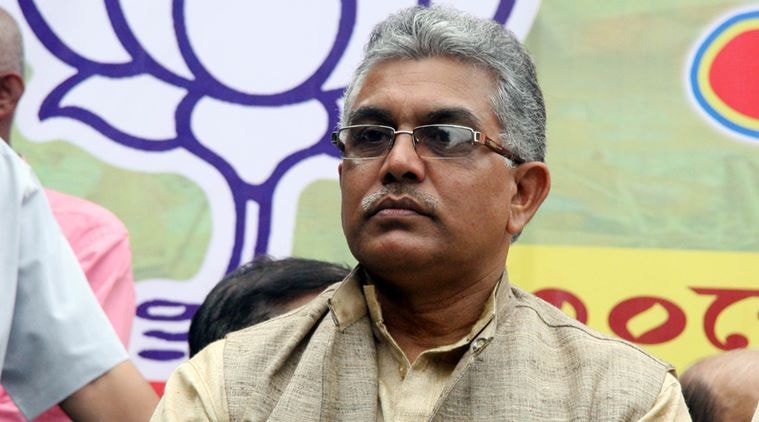 ANIRBAN CHOUDHURY & BIRESWAR BANERJEE, TT, Alipurduar/Siliguri, April 28: The BJP state president Dilip Ghosh today said the party would hold a meeting in the next month to nullify the allegations hurled at the BJP by Mamata Banerjee.
Yesterday, Mamata had alleged that the Centre did not acquire the abandoned tea estates of Duncans Goenka Group as promised but the state had facilitated reopening of some of its gardens.
"She did not speak truth yesterday and cannot get the support of tea garden workers. Following the visit of Nirmala Sitharaman to the tea estates, the Tea Board had issued a notification, announcing acquisition of the estates. The tea company concerned had moved Calcutta High Court and the matter is still pending with the judiciary. Mamata did not mention it yesterday and tried to malign the Centre with political intentions. We will organise a meeting and prove that garden workers are with us," he said over the phone from Calcutta.
Manoj Tigga, the BJP MLA of Madarihat, criticised Mamata for calling BJP leaders "liars".
"People here know who the liar is. The three gardens acquired by the state do not have electricity and medical facilities. There is no tea production either. The workers and their families are living in plight."