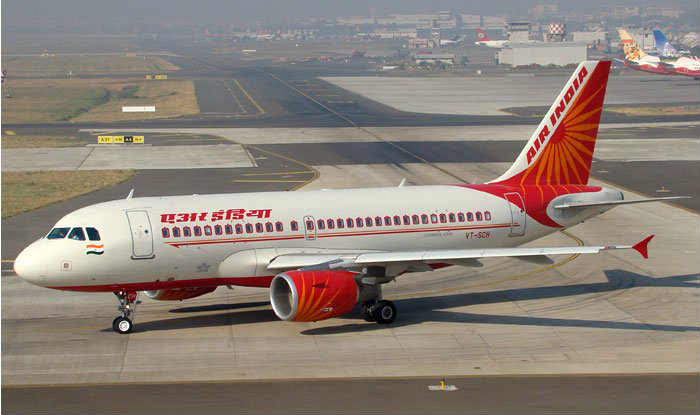 TT, New Delhi, April 17: Air India today proposed to slap fines ranging between Rs 5 lakh and Rs 15 lakh on unruly passengers who hold up flights.
"It is proposed to impose a financial damage of Rs 5 lakh on unruly passengers causing a delay of up to one hour, Rs 10 lakh for one to two-hour delays and Rs 15 lakh for delay beyond two hours. It is also proposed that an FIR/police complaint be filed immediately under relevant section of the Indian Penal Code," an internal note prepared by Air India said.
The note was circulated among employees, many of who have been truculent and resentful in turn after the government forced the airline to withdraw a no-fly ban on Shiv Sena MP Ravindra Gaikwad for assaulting an Air India officer.
But questions have been raised about the enforceability of the penalties.
Gaikwad had expressed regret for the incident but refused to apologise either to the airline or the official, which damaged employees' morale.
One view is that the internal note is designed to assuage restive employees.
"The decision to lift the ban (on Gaikwad) did not go down well with Air India staff who remain upset... we have consequently proposed tough measures to guard against such future incidents," said a top AI executive.
The internal note will be discussed by an Air India senior executive committee and taken up by its board before being considered for implementation.
"I do not expect such high fines to make it into the rule books. But fines for delaying state-run railway trains are allowed. By a similar logic, it can be extended to the national carrier," the executive said.
It was not clear how these fines could be imposed.
Globally, there are rules to restrain and ban flyers who turn unruly but very few airport regulators have rules that permit the imposition of penalties on passengers who delay a flight. Rather, global rules allow regulators to fine airlines for delaying flights or other failures.
Around five years ago, the US administration had fined Air India for $80,000 for failing to post customer service and tarmac delay contingency plans on its website and adequately inform passengers about its optional fees.
Lawyers say that while regulators have the right to slap fines for "unruly behaviour" after properly defining the term, fines slapped by airline corporations may not stand legal scrutiny.
The internal note has directed Air India employees to avoid direct interaction with media on such issues.
Whenever such an episode recurs, the employees will have to report it to the airport manager, regional director and Air India chairman's office. It also talks of giving "training to airport/ security staff on handling of unruly passengers".
The government is believed to be separately working on the modalities to build a "no-fly list" of people charged with or suspected of terror-related offences as well as repeated unruly behaviour that could impact the safety of flights.
The US is the first country to have created such a database after the terrorist attacks that destroyed the World Trade Center in September 2001. Several other countries, including Canada, Singapore, China and Egypt, have followed suit.